Karcius
Karcius is a band from Montreal, Canada with a twist. Their adventurous musical vision sets them apart from the rest. Together they create a unique blend of Rock, Pop, African, Classical, Jazz, and ambient music.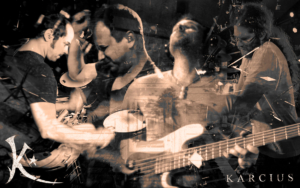 Karcius – Goodbye (Live at Crescendo Festival 2018)
Streaming with 5.1 sound (495 kbps acc) – Like/comment on Youtube.
Hardwired from The Fold
Streaming of the 3th track Hardwired with 5.1 sound.
Showing all 2 results