Michell Guzmán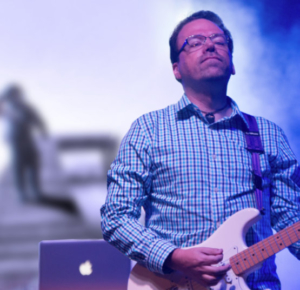 Michell Guzmán
Michell Guzmán is an American composer and multi-instrumentalist of Ecuadorian origin, as well as a digital designer and multimedia animator.
In 1995 he started the band Anacrusa along with Gustavo Vinueza and recorded "La Luna en el Solsticio", an album with 9 instrumental tracks located within the new age genre. He has played live in different festivals.
Redshift is his latest work and mixed in stereo by Santiago Salazar in 2017 and in quadraphonic and 5.1 surroundsound by Jan Printz in 2018.
Currently working on a new album for release 2019.
Showing all 3 results