Brad Hebert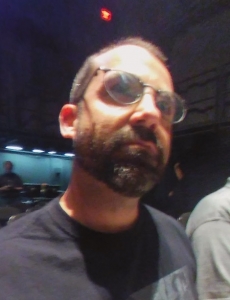 Brad Hebert is all over the map. He played percussion sound effects for Don Knotts stand-up comedy in Johnson City, Tennessee before transitioning to polka accordion in Nashville.
He was a horror movie sound designer and avant-garde guitarist in Asheville, North Carolina. He edited Know Your Meme videos and recorded a solo hammered dulcimer album in Seattle, Washington.
He composed original film scores and performed an opening set for one of his favorite bands (CHEER-ACCIDENT) in Knoxville, Tennessee. And he's still on the move, releasing experimental music mixed in surround sound.
Showing the single result